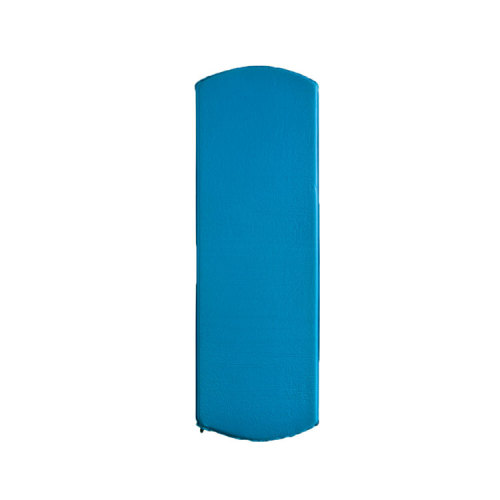 Camping Equipment Lightweight Backpack Soft Outdoor Sleeping Pads-Cloudyoutdoor
Item specifics
Brand

Cloudyoutdoor
Product size

180x50x2.5cm
Material

190T polyester taffeta
Carton size

48x33x51cm/6pcs
Weight

1kgs
Description
Product size:
180x50x2.5cm;
Weight:
1kgs;
Material:
190T polyester taffeta;
Carton size:
48x33x51cm/6pcs
1.DURABLE & WILL NOT LEAK AIR - Once the camping sleeping pad is fully inflated, it will not lose air through the night as you sleep. We've carefully designed the air inflation valve to seat properly when closed. The seals around the edge of the sleeping pad are airtight. The outer skin is made with a durable, tear-resistant 75D polyester material so you can place it directly on the rocky ground.
2.EASY TO INFLATE - When you arrive at camp, the sleeping mat will be ready to go in less than 5 minutes. Once you unroll the mat and open the valve, the inner foam layer will start to expand as air is sucked in. It will take you an additional 4-5 puffs of air to fully inflate the mats. You can adjust the camping pads to the exact firmness you want by blowing in more or less air. The camping sleeping pad will stay at your ideal comfort level all night.